[ Holiday accommodation Rentals | Tourist directory for Spain | Local airport Info, route and car hire | Webmaster ]
Holiday villa in beautiful situation in unspoilt village near Benidorm
COSTA BLANCA HOUSE TO RENT - MORAIRA - SPAIN
PLEASE CLICK HERE TO VISIT OUR UP TO DATE WEBPAGE
Moraira is situated on the Costa Blanca coast 80km from Alicante Airport and is between Calpe and Denia. Unlike Benidorm and other holiday destinations, 40 minutes away, high rise buildings are prohibited. Moraira was previously a small fishing village and whilst it has grown over the last few years but totally unlike Benidorm still retains an abundance of local charm. It has a nice safe sandy beach, harbour and marina with a wide variety of shops and restaurants. Whilst Benidorm not very far away conjures travel brochure images of concrete jungles of hotels and time-shares, there are no high-rise hotels or large commercial apartment blocks here in Moraira and the vast majority of the houses and villas are privately-owned.
The house has 2 bedrooms (1 double with verandah off, 1 twin), Lounge, Kitchen/Dining, Bathroom and Terrace.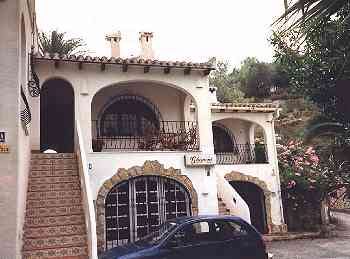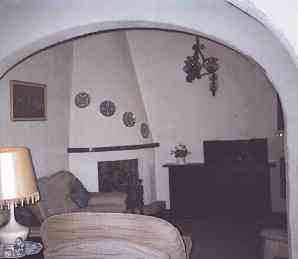 The house situated in quiet lane in an elevated position behind the European Shopping Centre in Moraira with lovely views towards the mountains. Small shops and restaurants nearby. Approximately 1 mile from centre of village.
If you are interested in booking tel. 01382 521444 (+44 1382 521444) or email the owner, aileen@rosling.com, from here If you are looking for larger villas, some with swimming pools and apartments in the Moraira, Denia, Javea, Altea, Benissa and Calpe areas, please click here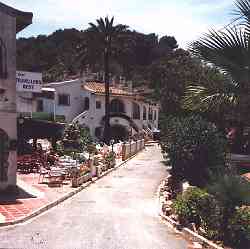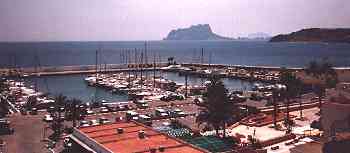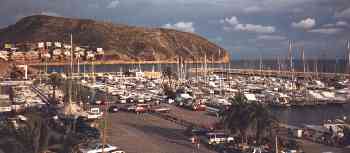 There are many places of interest in the area - Guadalest, Calpe, Altea, Javea and, further afield, Benidorm, all within an easy drive of Moraira. The inland area is mostly agricultural land and has rugged scenery with orange, lemon and almond groves, small bodegas and some excellent restaurants. The whole area is well-worth exploring, some of the mountain passes however are not for the faint-hearted !
Rates per apartment are from £95 - £130 per week (March to October) and £80 per week (November to February).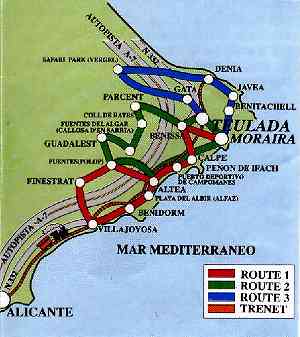 More information about Moraira and the area is here

In addition to the travel details below, this file is worth looking at

Here's a source of cheap flights to Alicante Airport from various airports in the UK. Here's Iberia Airways who do flights to Alicante Here's a useful car hire from who operates out of Alicante Airport

The villa owner's tips: "For car hire from the Airport (Alicante) I use a local Moraira Company called Mr. Car (fax from UK 003466490116) and I have been getting reasonably priced flights from a Company I found on teletext, Premier Leisure tel 0181 5973376 (+44 181 5973376 from outside UK). A club called Driveline (tel 01707 22300) do a really good deal on the ferry crossing from Portsmouth to Bilbao for car and passengers and then it is a 475 mile drive to Moraira."

Here's a site for the weather there at the moment Here's the complete tourist information guide to Spain for your Spanish vacations and holidays in Spain with links to the Spanish tourist board, ghastly concrete jungles quite unlike here, hotels, accommodation (but you can't beat this villa here!) and all the Spanish tourist info you could desire!